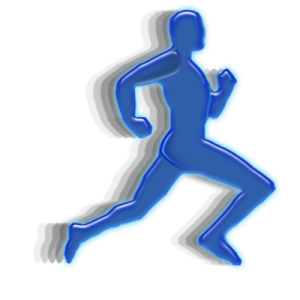 At Pal-Source, we specialize in understanding your needs and getting the intended message out with wit and elegance. Our animations reflect high production values with a correct mix of art, sound and animation design, and capture your viewers' attention instantly. Our services include:
2D Animation
Our expert animators create 2D characters or images by using computer adaptations of traditional animation techniques. Bitmap graphics or 2D vector graphics are first created and then animated. To bring out the best in 2D characters or images, we use techniques such as morphing, onion-skinning, tweening, and interpolated rotoscoping. We have extensive experience in providing 2D animation services for movies, e-Learning courses, product demos, games, corporate presentations, website banners, animated logos, and simulations.
3D Animation
Our skilled animators begin the 3D animation process by using polygons to create figures. Digital armatures are then used to bring the figures to life. We can breathe life into 3D characters and images for your movie, game, product demos, website, television program or presentation. Our animators are adept at various types of 3D animation, such as skeletal animation, motion capture, crowd simulation, cel-shaded animation, and morph target animation.
Flash Animation
Along with 2D and 3D animation, our team is also adept at creating attractive flash animations, using Adobe Flash, Swish, etc. Flash animations generally operate on low bandwidth when compared to videos, and are therefore an ideal tool for interactive website animations and other similar multimedia. Unlike most of the flash animations you might see on the web, our animations reflect a high production value, integrating vector-based drawings and other raster-based art for a clean, polished graphic appearance.
Animated Videos
Animated videos are especially useful for business presentations where the motive is to capture, enthrall, and explain the subject to the audience. At Pal-Source, we have created animated videos for marketing professionals, educators, large multinational business, and startups, etc. to boost their brand, product, or service. With the advent of Social Media, animated videos are now the perfect tool to reach your target audience.
Scribe Animations
Popularly known as whiteboard animations, scribe animations are ideal for training and development courses, online video marketing, and creating explainer videos. Generally captured and recorded by an illustrator while in the process of making his artwork, not only are scribe animations highly versatile and effective, but also cost-effective and have a shortened development time. Our whiteboard panel artists have worked with global clients to create influential, high quality, hand-drawn videos.
Specialized Animation Services
Animation for e-Learning
At Pal-Source, we offer interactive animations for CBT/ WBT (Computer/ Web Based Training), processes, charts, games, learning videos, and CD/DVD-ROMs
Animation for Websites
We can produce exclusive animated banners, home pages, graphics, logos, images and user interfaces for your websites to make them more attractive
Animation for Companies
We can provide your company with animations of prototype machinery and equipment, business presentations, interiors, fly-overs, medical equipment, or walkthroughs that can provide a competitive edge to your organization.
Animation for Entertainment Media
We provide spellbinding 2D and 3D animation services for movies, television programs and advertisements.